2022 Sprinter Cargo Van Transmission Options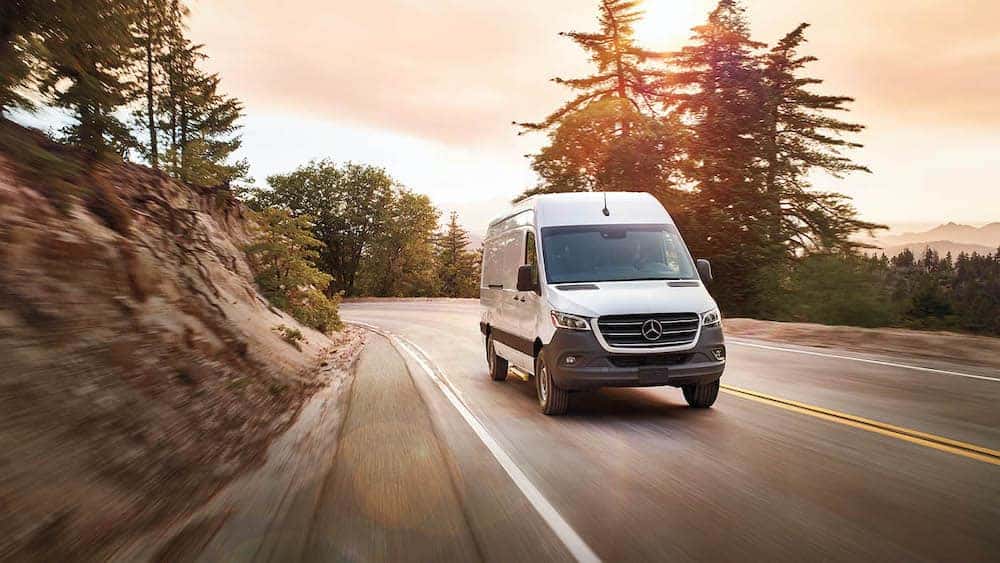 2022 Sprinter Cargo vans feature two available transmissions to keep up with productivity and are more than ready to produce power and efficiency. The two available transmissions for Sprinter Cargo vans are:
7G-Tronic Plus 7-Speed Automatic Transmission – The low first gear and overdrive high gear in the Sprinter's 7-speed automatic transmission help you accelerate from a stop and conserve fuel on the highway. Paired with 4-cylinder turbocharged gasoline.
9G-Tronic Plus 9-Speed Automatic Transmission – This transmission is a first for the segment and features rapid response, a smooth transition between gears, and efficient highway driving. Available on 4-cylinder and 6-cylinder diesel engines.
Delivering the horsepower, torque, and hauling capabilities to handle your commercial or personal activities, learn more about Sprinter Cargo van transmission from Walter's Mercedes-Benz Sprinter of Riverside.
What Does a Transmission Do?
A transmission's main responsibility is to make sure the right amount of power goes to your wheels to drive at a given speed. Essentially, a transmission helps to ensure that your engine spins at the right rate without going too fast or too slow for your needs. Your Sprinter utilizes automatic transmission, which relies on a torque converter to change gears.
How to Maintain My Sprinter's Transmission?
As a behind-the-scenes component, it is difficult to gauge the healthiest of transmission, but there are proper ways to care for transmission and protect your travels. Transmission maintenance care tips include:
Inspecting transmission fluid
Scheduling transmission fluid flush
Caring for the cooling system
Don't change gears when the car is moving
Overall, regular routine maintenance will keep your transmission healthy, but we recommend scheduling your first transmission fluid change at about 60,000 miles. After that, we recommend a transmission maintenance service every two to three years or every 25,000 to 30,000 miles. We ensure to use genuine OEM Mercedes-Benz Sprinter parts to maintain its original factory make.
Shop New Sprinter Cargo Vans for Sale in Riverside
​​We welcome you to our Riverside Sprinter dealership to find your Mercedes-Benz Sprinter Cargo van and choose the engine that is the best fit for your driving specifications. Learn more about how the Sprinter Cargo van compares to the competition and the engine options available as well.
For any questions or more information, please feel free to contact our team. Serving the areas near Corona, Moreno Valley, and San Bernardino, we are more than happy to help