Do Sprinter Vans Have Apple CarPlay®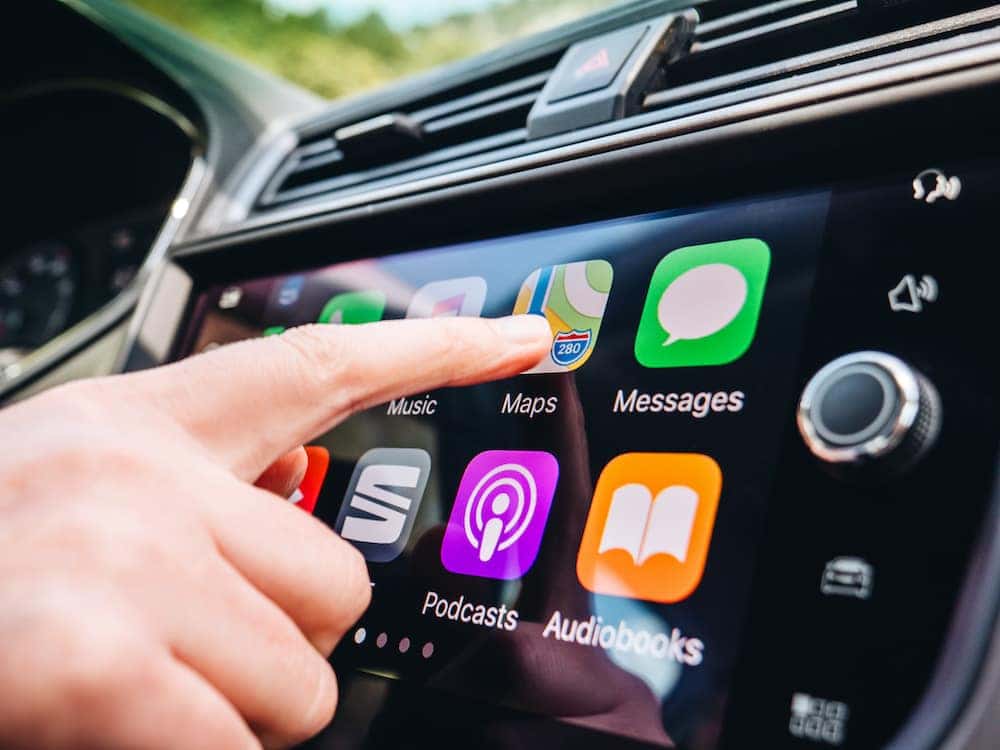 Yes, Sprinter Van's sophisticated infotainment system includes Apple CarPlay®. Drivers have a convenient, and safe, way to stay connected to their business while on the go.
Which Sprinter Vans Have Apple CarPlay®?
Apple CarPlay is available on the following Sprinter vans:
Whether you choose to have a 7-inch or 10.25-inch infotainment touchscreen installed in your new Sprinter van, you will have access to Apple CarPlay® to make commutes more advanced and enjoyable. As one of the most sought-after in-vehicle features, Apple CarPlay® is a valuable feature to have while staying on top of your business and personal efforts.
To get the most out of this modern-day feature and maximize your driving experience to its full potential, we provide you with information on the best ways to use Apple CarPlay® in your Sprinter Van
What is Apple CarPlay®?
Apple CarPlay® equipped within your Sprinter van opens opportunities to create a smarter ride from start to finish. Without having to sacrifice your safety, Apple CarPlay® safely utilizes your iPhone's features through your infotainment center through a single touch or natural language voice commands. As the ultimate co-pilot, the features you can be in control of with Apple CarPlay® include:
Access Apple Maps Directions with Turn-by-Turn Navigation
Hands-Free Calling and Texting with Siri
Music Streaming
View Calendar To-Do Lists
Support of Various iPhone Applications
How Do I Set Up Apple CarPlay® in My Sprinter Van?
Start your Sprinter Van and then make sure that Siri is turned on.
Connect your iPhone to your car:

If your car supports CarPlay via a USB cable, plug in your iPhone using the USB port in your vehicle. The USB port may be labeled with a CarPlay icon or a smartphone icon.
If your car supports CarPlay both wirelessly and with a USB cable, plug in your iPhone to the car's USB port. You'll receive an alert on your iPhone asking if you want to connect wirelessly during your next drives.
If your car only supports wireless CarPlay, press and hold the voice command button on your steering wheel. Make sure that your stereo is in wireless or Bluetooth® mode. Then on your iPhone, go to Settings > General > CarPlay and select your car. Check your car's manual for more information.
Shop New Sprinter Vans for Sale in Riverside
Your Sprinter provides drivers with impressive capabilities for all adventures and with the inclusion of Apple CarPlay®, it becomes much more beneficial while you are behind the wheel.
Our Sprinter dealership in Riverside welcomes you to visit us and shop for your next Sprinter van for sale. With multiple options and configurations, we hope to find the one right for you.
For any questions or more information, please feel free to contact our team. Serving the areas near Corona, Moreno Valley, and San Bernardino, we are more than happy to help you.