Is There an Electric Sprinter Van?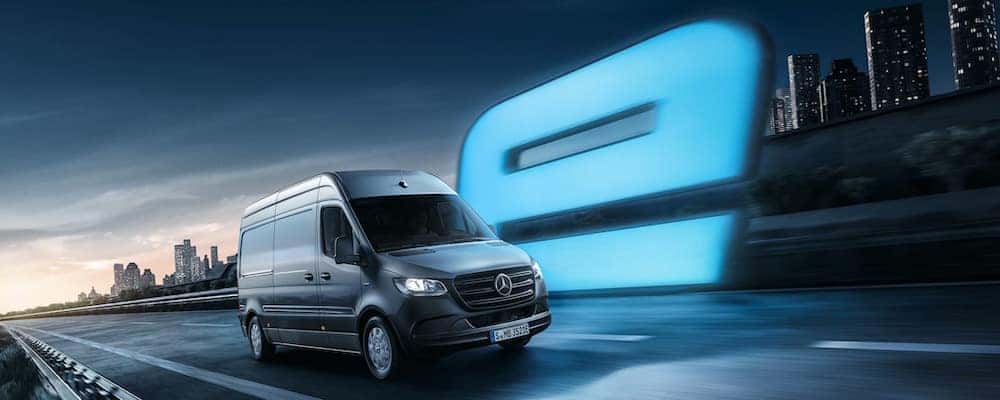 While Mercedes-Benz has made an entrance into the electric vehicle market, their latest step forward toward an electrified driving experience is the all-new eSprinter. As the first all-electric Sprinter van, the new eSprinter is the battery-electric drive system with aspirations to be a leader in electromobility and be an emission-free luxury van variant for Riverside drivers.
Setting its sights on the fully electric future, the new generation eSprinter marks the start of alternative commercial and personal life vans uniquely capable of handling specific heavy-duty tasks at hand.
Here at Walter's Mercedes-Benz Sprinter of Riverside, we provide more detail on the latest all-electric Sprinter van and its abilities to provide you with a one-of-a-kind driving experience.
What's New in the Electric Sprinter Van?
The all-new eSprinter takes the course toward an emission-free electric future that is engineered under purely electric vehicle architecture for the third generation of eVans, called VAN.EA.
With innovation as its driving force, the electric Sprinter van not only provides Riverside drivers with sustainable versatility but also goes beyond capabilities to handle even more extreme weather conditions including both ice and snow.
The next generation eSprinter van will include three battery versions and numerous body variants from the panel van to the chassis for box bodies, making your commercial and personal trips ready to haul cargo, stow gear, and raise standards.
Learn More About the Electric Sprinter Van in Riverside
Does the all-electric Sprinter van pique your interest? If so, we welcome you to contact us at Walter's Mercedes-Benz Sprinter of Riverside to learn more about the upcoming electric Sprinter van.
The future of Sprinter vans is bright and electrified and we hope you join us in the journey. Serving the areas near Corona, Moreno Valley, and San Bernardino, we are more than happy to help you.