Mercedes-Benz Sprinter Van Electrician Upfit Solutions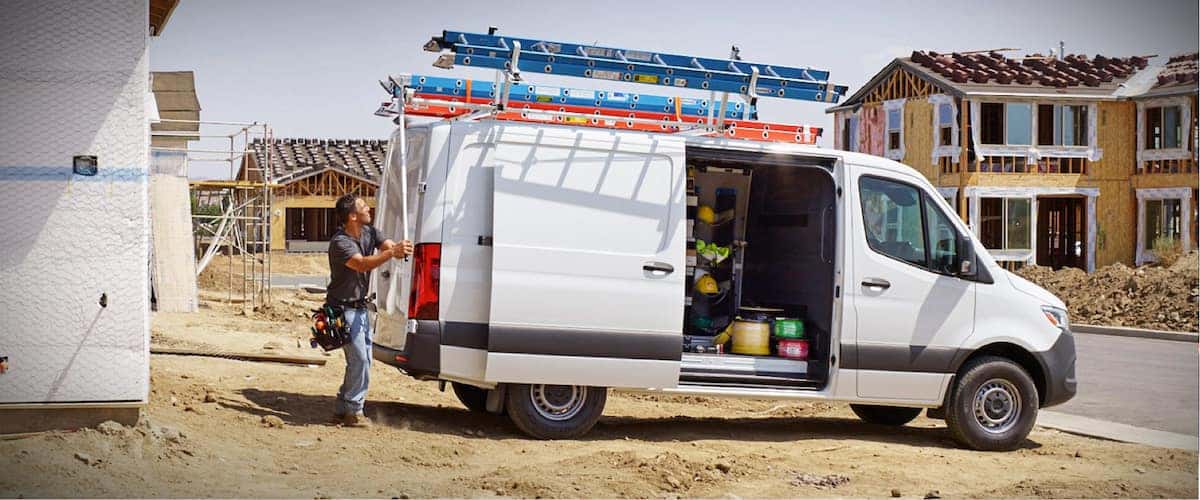 Imagine more space for all the wires, tools, and equipment you need to do your job right—no more stumbling and trying to walk over thick cables in the back of your electrician work van.
With the newer Mercedes-Benz Sprinter Van, you can have the highest level of comfort and practicality with electrician upfit solutions perfect for your work needs. At Walter's Mercedes-Benz Sprinter of Riverside, we want you to get the most out of your Sprinter Cargo van.
Mercedes-Benz Sprinter Van Inventory
For more details, like trusted vendors and specifics on the upfit see the sections below.
Trusted Vendors for Sprinter Electrician Upfit Options
When upfitting your Mercedes-Benz Sprinter van, you want to select a company or vendor that's dependable and experienced. Luckily, we have a list below of some of the most trusted vendors for upfitting. These vendors are not only recommended by us but Mercedes-Benz themselves.
Diverge Vehicle Innovations
Knapheide
Auto Truck Group
What Comes with an Electrician Upfit on my Sprinter Van?
Another major benefit of upfitting your Sprinter van is the added space. You can put a ladder rack on the top of your van, which maximizes storage and makes transportation much easier.
With multiple shelves and drawers in the back, you can have plenty of safe and secure places for all of your tools.
One of the most popular upfitting packages for the cargo van is with Knapheide, the Sortimo- Knapheide Electrician Package. This package prioritizes high mobility while keeping your safety and comfort at the forefront.
Organize Your Sprinter Van with Walter's Sprinters in Riverside
Safety and having enough space can directly impact your performance when working as an electrician. You can simplify your everyday tasks by upfitting your Mercedes-Benz Sprinter Van with any electrician package.
You will get instant access to more organization and seamless transportation, so you can focus on your electrician work. For more details on upfitting for Mercedes-Benz Sprinter van, contact Walter's Mercedes-Benz Sprinter of Riverside.
Need help with van maintenance? You can also contact or visit our service center for all of your automotive needs.