Mercedes-Benz Sprinter Van HVAC Upfit Solutions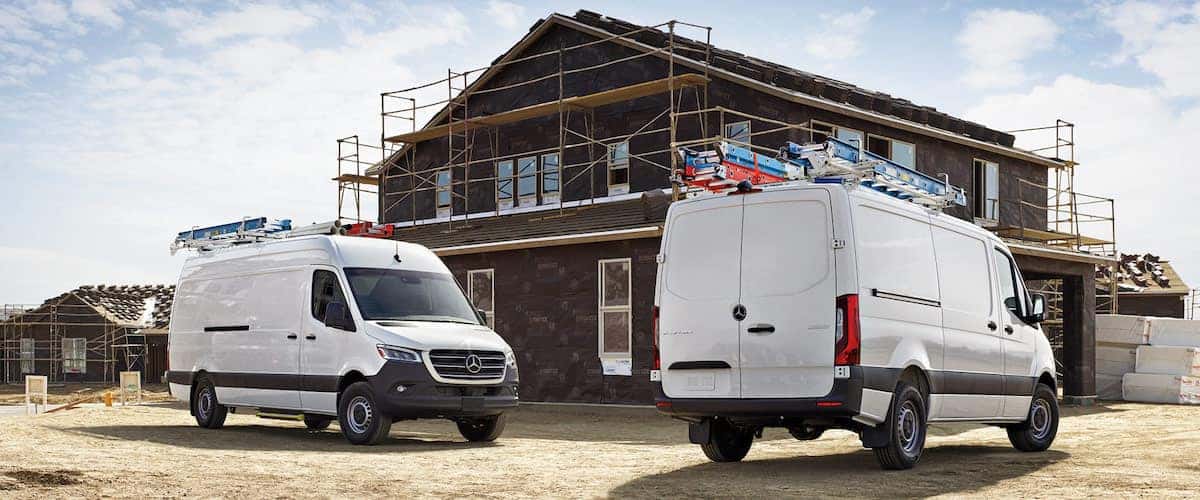 Do you work in HVAC and struggle to keep your work vehicle organized, tidy, and functional? If you find your work van being more of a pain to be in, let's talk about HVAC upfit solutions for your Mercedes-Benz Sprinter Van.
Here at Walter's Mercedes-Benz Sprinter of Riverside, we want to help. The latest sprinter van models the highest quality of comfort and durability. But we can take that a step further with the HVAC upfit solution.
See the sections below to learn about reliable vendors, upfit details, and more.
Shop our Mercedes-Benz Sprinter Inventory
Reliable Vendors for Sprinter HVAC Upfit Solution
Choosing a reputable vendor is paramount when upfitting your Mercedes-Benz Sprinter van. Fortunately, we have compiled a list of some of the most credible upfitting vendors below. Not only do we endorse these suppliers, but Mercedes-Benz also does.
Knapheide
Auto Truck Group
Diverge Vehicle Innovations
What Comes with an HVAC Upfit on my Sprinter Van?
When working as an HVAC professional, you want your work to be streamlined and free-flowing. This means knowing where everything is within your Sprinter Van and having all of your equipment tucked away to prevent accidents.
The biggest benefit from the HVAC upfit is the additional space. The Sortimo- Knapheide HVAC Package equips several rows of wide shelving and drawers on each side of the back interior of your Mercedes-Benz Sprinter Van.
With this added space, you can work at peak levels with organization and ease.
Find your Van HVAC Upfit Van at Our Sprinter Dealership in Riverside
Make your work days effortless with Mercedes-Benz Sprinter Van HVAC Upfit solutions. This upfit will not only make your job easier, but it will also allow you to reduce risks and secure your equipment.
To learn more about upfitting a Sprinter van, contact Walter's Mercedes-Benz Sprinter of Riverside. Need to schedule regular maintenance to your van? Contact or visit our service center to get it taken care of.