Do Mercedes-Benz Sprinter Vans Have Wifi?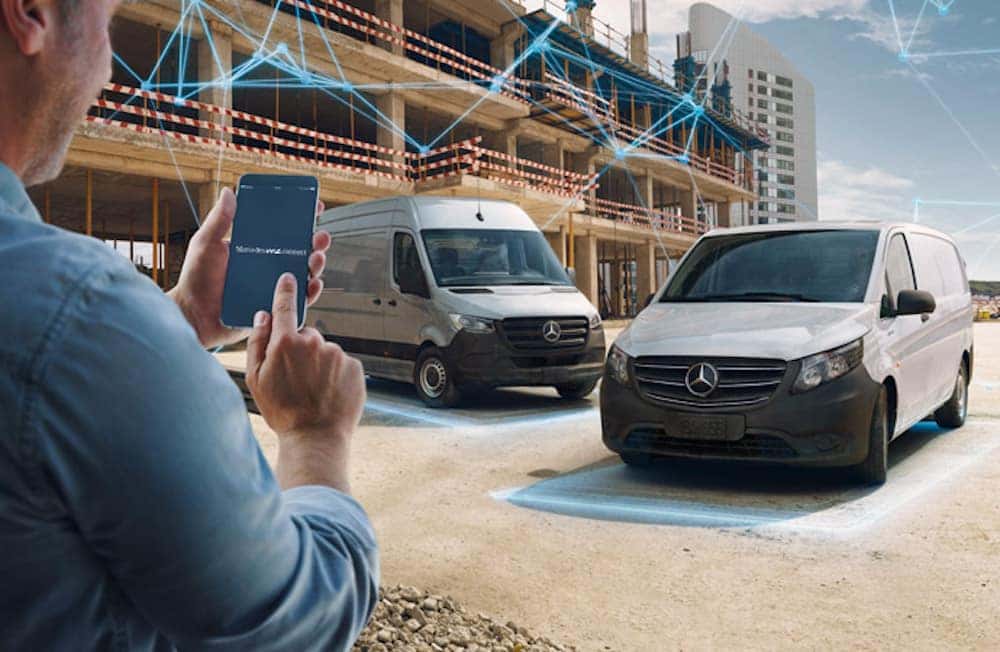 Keeping you connected with important calls and clients, Mercedes-Benz Sprinter vans offer WiFi hotspots through the Mercedes me connect mobile app. Making each commute more convenient, WiFi connectivity in your new Sprinter van allows you to connect up to eight devices to the Internet while on the go.
With your Sprinter van's available WiFi connection you won't feel cut off from the world, the internet, or the necessary functions of your smartphone that benefit you throughout your day.
Learn more about the benefits of having WiFi connectivity in your full-size van from Walter's Mercedes-Benz of Riverside.
Benefits of Having WiFi HotSpot in Your Sprinter Van?
Whether it is for personal or commercial use, having a WiFi hotspot is a valuable feature to have available to you as it is convenient for pleasure and business. Besides providing an internet connection that allows people to make hands-free calls, additional benefits of having WiFi enabled in your Sprinter van include:
Live Traffic Updates
Navigation
Weather Reports
Satellite Music
Access to Emergency Services
Car-to-X Communication
For your van life adventures, internet access allows additional passengers with mobile devices like smartphones, laptops, and tablets the ability to view movies, play games, and more. Also allows for remote work once you've reached your destination for the day or night.
Shop New Sprinter Vans for Sale in Riverside
We welcome you to Walter's Mercedes Benz Sprinter of Riverside to shop for your next Sprinter van. Adding a WiFi Hotspot amongst intuitive features like Apple CarPlay® and Traffic Awareness assistance makes each drive with your Sprinter van fully equipped for the journey ahead.
Our Sprinter dealership is also more than happy to inform and get you set up with a Mercedes me connect account to have access to your WiFi HotSpot.
If you have any questions or would like more information, please contact us today. Serving the Corona, Moreno Valley, and San Bernardino areas, we are more than happy to assist you.